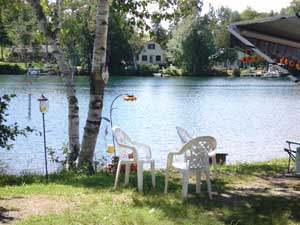 We hope you will enjoy your stay with us. Please let us know if there is anything we can do to help you enjoy your visit.
Maximum length for camper 35 foot

Maximum 2 vehicles per site

Office Hours: 8 am - 10 pm
Quiet Time: 11 pm - 7 am
One family per site.
Trees should not be cut or damaged.
All pets shall be on leash, attended to and picked up after.
Mini-bikes are not permitted in campground.
There are no lifeguards.
Fires should be attended at all times.
Please consider those who retire early. Keep radios and voices at a low level.
Please recycle your garbage.
Washing vehicles at site is prohibited.
Use pail or honey cart under sink drains.
Campground check-out is 1 pm.